Rob Mathes is a Grammy and Emmy nominated internationally renowned composer, arranger, music director, songwriter, and producer.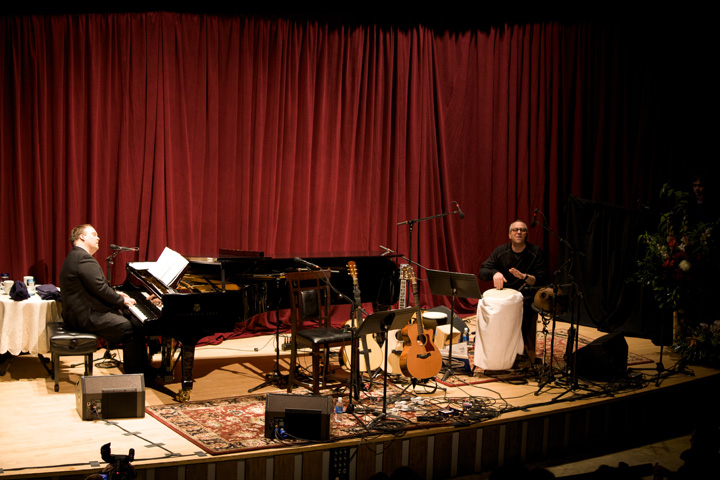 Artists: Comfortable with many music styles, he has written, arranged, composed, and worked with artists as diverse as Sting, Yo Yo Ma, Avril Lavigne, Jay – Z, Panic! At The Disco, Eric Clapton, Elton John, Stevie Wonder, Rod Stewart, Butch Walker, Luciano Pavarotti, Wynonna Judd, Alabama, Rascal Flatts, Shelby Lynne, Lyle Lovett, Randy Travis, Tim McGraw, Carly Simon, Faith Hill, Vanessa Carlton, Bowling For Soup, Ghostface Killah, The Yong Veins, George Michael, Chuck Mangione, Anne Murray, Celine Dion, Natalie Cole, Aretha Franklin, Bettye LaVette, Vaneese Thomas, James "D-Train" Williams, Ray Charles, Lou Reed, Melissa Errico, Michael Cavanaugh, Lenny Kravitz, Marc Anthony, The Best of Pooh and Heffalumps, Too, Tony Bennett, 40 Years: A Charlie Brown Christmas, Vanessa Williams, Bonnie Raitt, Aaron Neville, David Sanborn, Michael McDonald, and Shade.
Musical Director: Rob Mathes musically directs the Kennedy Award Honors every December on CBS. Rob musically directed and arranged, "We Are One: The Obama Inaugural Celebration at the Lincoln Memorial" concert in Washington, D.C., the Opening Celebration of the 44th Presidential Inaugural. Performers included Beyoncé, Mary J. Blige, Bono, Garth Brooks, Sheryl Crow, Renee Fleming, Josh Groban, Jon Bon Jovi, Herbie Hancock, Heather Headley, John Legend, Jennifer Nettles, John Mellencamp, Usher Raymond IV, Shakira, Bruce Springsteen, James Taylor, will.i.am, and Stevie Wonder. He musically directed NBC's Concert for America 09/11/02 and the All Star Grammy Week Tribute to Bono.
Other: Mathes produced a song for the soundtrack for the film August Rush along with composing, arranging, or playing on the movie soundtrack of other films including the play Wicked (5th Anniversary Edition). He has written arrangements for The Boston Pops and other symphonies. He has composed for The Los Angeles Philharmonic, Philadelphia Orchestra, and Nashville Symphony.
Personal work: Rob Mathes' personal work is a combination of jazz and blues. He is inspired by poets and writers, from the novels of Toni Morrison and the plays of August Wilson to the poems of Langston Hughes, Arna Bontemps, William Carlos Williams, William Butler Yeats, Mary Oliver, Jane Kenyon, Micheal O'Siadhail [Pronounced mee-hawl o'sheel], and others.

For over seventeen years, Rob Mathes with New York musicians, guests, and volunteers have been producing and performing concerts to raise money for others and provide audiences with a message of hope and entertainment. The annual Christmas concert includes musicians Will Lee, bassist from the CBS Orchestra on Late Show with David Letterman, Shawn Pelton, drummer, Jeff Kievit, trumpet, and Billy Masters, guitar along with an outstanding horn section, vocalists, choir, guest artists, and musicians. These artists have raised money for a Rwanda orphanage, World Vision, Dana's Angels – Niemann-Pick Type C disease (NPC) childhood disease, and recently The Max Scotti Fund and Making Headway Foundation - dedicated to the care, comfort and cure of children with brain and spinal cord tumors. The song "Everywhere" was written for Max Scotti, a beautiful 7-year-old boy in Rob's wife's (Tammy's) first grade class, who died of brain cancer. Max heard the song before he died and said, "They say my name a lot in that song."
Joe Bonadio
Performing with Rob Mathes is Joe Bonadio one of the top percussionists in the New York metropolitan area. His freelance work in New York includes hundreds of jingles and albums with movie soundtracks, and he has produced over fifteen albums for other artists.
Musician/Producer/Teacher: He is a musician, producer, and teacher, and he has played, recorded, and/or toured with Chuck Mangione (Greatest Hits), Rosanne Cash (The List), For the Kids (Nettwerk), Martin Sexton (Live Wide Open), Boz Scaggs (Dig), Melissa Errico ( Lullabies & Wildflowers), Chris Botti (The Very Best of Chris Botti), Glover Washington, Jr. (Soulful Strut), Marc Cohn ("Waking in Memphis"), Avril Lavigne (Let Go), Michael Cavanaugh (In Color), Vanessa Carlton, Toby Lightman, Dave Liebman, Bob Moses, Julius Hemphill, Pat Martino (The Maker), and many others.